Chain link fence is a simple and convenient solution that can be used in residential, garden allotments, orchards, forests and industrial sites to restrict access. The mesh is so designed that joints of rolls are not visible. Read more.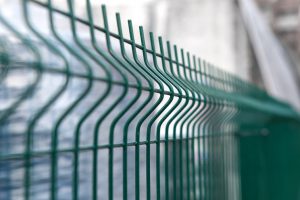 3D Panel fences are distinguished by their extra long life and do not require major investments in maintenance. The offered product quality is equivalent to that of the European analogues, but is available at a significantly lower price. Read more.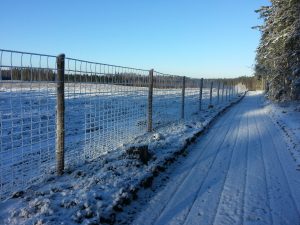 An agricultural fence is a simple, economical, but quite durable solution that is ideal for enclosing pastures, orchards, highways and railroads. Read more.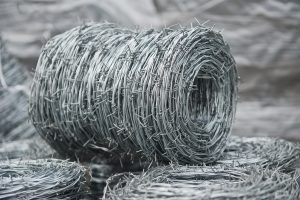 Barbed Wire is a great addition to any other type of fence. The studies show that the barbed wire EZIS increases the security of the fence up to 80%. Read more.
Increased safety Razor barbed wire
---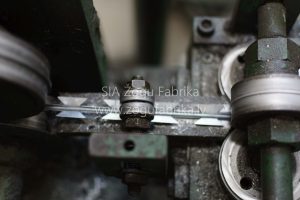 High security barbed wire is made of 0.5 mm thick galvanized, pressed steel ribbon-scored with 2.5 mm thick wire. The increased carbon content in the pressed wire provides wire hardness and durability. Read more.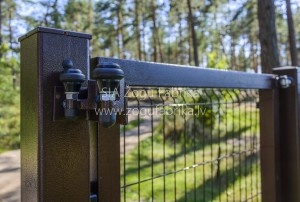 Single and double gates produced in Latvia. The gates are produced from durable galvanized steel structures that are painted in two stages with the hot powder coating method. The main part of the gate is the 3D panel of the Fence Factory LLC that gives them perfectly aesthetic appearance. Read more.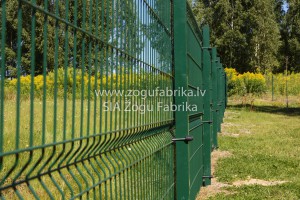 High quality steel posts for panel fences. The high quality Latvian made posts for panel fences. Our product lines we complemented with a well-worked, aesthetically attractive and durable posts. We started production of the posts based on the customers' demand for high quality and durable posts, such cost-effective and high-quality posts that are appropriately match our 3D panel fence assembly. Read more.